CONGRATULATIONS!
Congratulations to Glen & Julie Andreazza on being announced as NSW Farmer of the Year. Both Glen and Julie are past students of RuralBiz Training - between them they have completed a Diploma of Agriculture, an Advanced Diploma of Agriculture and an Advanced Diploma of Rural Business Management.

As well as looking after the environment, the Andreazza's focus on education, communication and succession planning ensure the business remains sustainable.

Read the full article here
Anyone interested in a
FULL SCHOLARSHIP?
RuralBiz Training are pleased to offer two scholarships for regional and remote students wishing to study the:

AHC50116 Diploma of Agriculture. 
These scholarships cover the full course fee of $11,000.

To apply you must:
be an Australian citizen or permanent resident residing in an outer regional, remote or very remote area of Australia as defined by this map.


meet the entry requirements for the course as displayed on the course page of our website.

complete and lodge this application form by 31 January 2019


the successful applicants must complete all required enrolment procedures by 28 February 2019

one scholarship is reserved for a young student aged 18- 30 years of age the other is open to all ages
If you would like more information about the scholarship or the course please contact Melanie on 02 6884 8812 or via email on mmoeller@ruralbiztraining.com.au

State of the Subsidies

Did you know most course fee subsidies are based on which state you live? We have the following subsidies available now:
NSW - Smart & Skilled will subsidise part qualifications (1 or more units) or full qualifications from Cert IV, Diploma or Advanced Diploma levels in any of our courses except Agronomy.
QLD - The Queensland Skills Gateway will subsidise students in the following courses: Certificate III Agriculture, Certificate IV Agribusiness, Diploma of Agribusiness, Diploma of Agriculture.
TAS - Very limited placements in the Advanced Diploma of Agribusiness Management - must commence before Christmas!
No subsidies in your state? We have payment options available. Contact us today to discuss your options

GAP year? Head-start on Uni!
If you are thinking about taking a year to work on the farm before going to uni would you like a head start on a Uni degree? Even if your ATAR isn't what you hoped, simply completing 4 diploma units with us will guarantee you entry into the UNE Bachelor of Agricultural Production and Management degree.
You can study this degree on campus at UNE or as a distance education student from wherever you are in Australia (there may be residential school requirements for some UNE units). 
Need assistance to study?
Visit Career Harvest for a summary of scholarships available to students interested in Agriculture or coming from rural and remote locations. Scholarships are currently available for both vocational and tertiary study. Click here to learn more.

2019 - Your learning year!
Smart farmers never stop learning! As 2018 finishes, take time to think about what learning you can do in 2019. It doesn't matter whether you've just finished school or you've seen more than a few summers on the farm, there's always something new to learn.
You can choose do just a few units or a full qualification. Our courses are practical and give you the chance to apply your learning to your own farm. Our flexible approach means you can study when it suits you and your farm operations. We consistently get feedback from students saying they love how practical our courses are and that the study has given them the confidence to make strategic decisions for their farm business.
Our trainers are experienced farmers who run their own farms or farm businesses and are considered experts in their field. Even though you do your course online you are still connecting with real farmers - not with robots! What are your waiting for? Enquire today!

INTERNATIONAL EXCHANGE
We have been busy with our students from Nepal working on their practical skills in the Pappinbarra hills west of Port Macquarie. The students developed experience in drenching, motorbike riding, mustering, tractor skills and more. (yes they put their boots and helmets on before riding those motorbikes!).

Our trainers Kathy Sims and Karen Harper have just returned from PNG where they commenced another cohort of farmers in the Certificate IV of Agribusiness through the Australia Awards program. We look forward to the students coming to Australia in February for a 6-week intensive study program. You can view photos from the trip on the UNE International Development Facebook page. Photography by Romana Roschinsky . 

Christmas Time Again

2018 has been a tough year for many but we hope you all have a wonderful Christmas. This song from Tim Minchin reminds us that its not the stuff, but the people, that matter at Christmas. So why not get together with a neighbour, new friends or old, with family and the people you love - here's to enjoying a glass of white wine in the sun!
Our office will be closed from 5 pm on Friday 21st December and will re-open on Monday 7th January 2019.
Cheers from all of us at RuralBiz Training.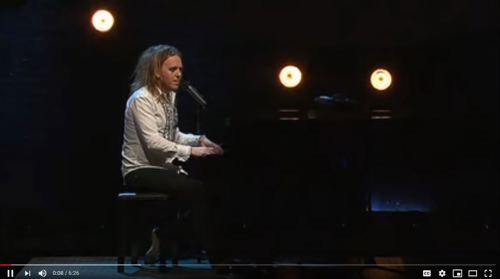 and if you enjoyed that check out this sweet version by Kate Miller Heidke as well.