Just a bite ? Or the whole apple?  
Did you know you can take a little nibble at online study with us and see if you like it? Why not enrol in just one or two units for a little taste? If you like it and want to continue, we can credit transfer any units you've completed.

And the best bit? In NSW, taking a little nibble will be fully subsidised under the NSW Smart & Skilled program - no student fees!
Find out what you could sink your teeth into! Contact us via email or phone 02 6884 8812 today.
---
GAP year? Head-start on Uni!
If you are thinking about taking a year to work on the farm before going to uni, why not get a Diploma (or part of one) while working? Many unis give credit for previous study such as this in a variety of degrees.  
Perhaps your ATAR isn't what you hoped -  simply completing 4 diploma units with us will guarantee you entry into the UNE Bachelor of Agricultural Production and Management degree.  Contact us or UNE  for more details. 
Time is running out - applications close 31 Jan
FULL SCHOLARSHIP
RuralBiz Training is pleased to offer two scholarships for regional and remote students wishing to study the:

AHC50116 Diploma of Agriculture. 
These scholarships cover the full course fee of $11,000.

To apply you must:
be an Australian citizen or permanent resident residing in an outer regional, remote or very remote area of Australia as defined by this map. Select the ASGS Remoteness Areas 2016 filter - you must live in RA3, RA4 or RA5
meet the entry requirements for the course as displayed on the course page of our website.

complete and lodge this application form by 31 January 2019


the successful applicants must complete all required enrolment procedures by 28 February 2019

one scholarship is reserved for a young student aged 18- 30 years of age the other is open to all ages
If you would like more information about the scholarship or the course please contact Melanie on 02 6884 8812 or via email on mmoeller@ruralbiztraining.com.au

Study - Do it your way!
COMPETITION

We offer our students flexibility to fit study around the demands of farm life. Students often tell us they listen to tutorials or AgForums while on the go, you can even do a quiz from your mobile! 
Send us a photo showing study done your way - in the tractor, the office or down at the sheds. The best photo wins a copy of Al Mabin's  gorgeous book "The Drover"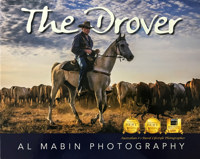 Faecal Worm Egg Counting Course

Save the date! Next online FWEC - 15 March 2019.
We are updating this course to a nationally accredited unit.  We will apply for a full course fee subsidy for NSW students. The course fee for other states will remain at $275. Equipment costs will still apply for all states.
Please contact us for more information and to reserve your place.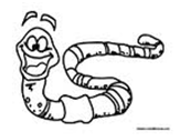 Invest in your future!
Did you know that there are no upfront payments required for our courses with RuralBiz Training?
We offer a number of solutions that allow you to get the study you need now without breaking the bank. So what are your options?
Subsidies - we will seek out subsidies for all eligible students, these vary from state to state
VET Student Loans - loans provided by the Commonwealth Govt to assist eligible students with the cost of study on approved courses. We are the only private agriculture training organisation approved for VET Student Loans.*
Payment Plan - we can organise a direct debit payment plan to spread the cost of your study over the enrolment period (usually 2 years).

So invest in yourself today! Contact us for more information
*A VET Student Loan gives rise to a HELP debt that remains a liability to the commonwealth until it is repaid.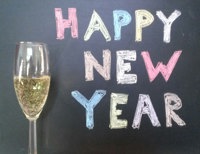 We hope you all had a great Christmas and New Year and are refreshed and ready to take on 2019!
As the old year ends and the new year begins we farewell some staff heading off to new opportunities and welcome some fresh new talent to our expanding team. Kathy Sims has stepped in to assist with this transition and we will keep you posted with the changes over the coming months.

Our office manager Sarah is heading off on maternity leave and Blake, our enrolment guru is going to uni. We welcome Keiley O'Brien to the team in our Dubbo office.
Keiley combines excellent administrative skills with a strong agricultural background. She recently graduated from UNE with a Bachelor of Agriculture/Bachelor of Business.