Future Farmers Scholarships
10-Nov-2017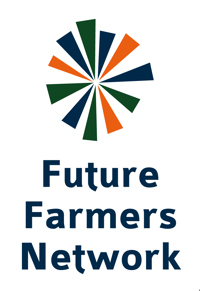 November 10, 2017– Future Farmers Network is offering three (3) x $1,000 scholarships to study a course of the applicants' choice with RuralBiz Training. RuralBiz Training offer nationally accredited, flexible online training designed especially for farmers, and have a range of agriculture related courses on offer.
Toby Locke, Future Farmers Network Executive Officer said:
"We are thrilled to be partnering with RuralBiz Training to offer such a wonderful opportunity. Education was one of the key priorities for FFN members in the 2017 Survey and this is a great start to improving young aggies future, especially with a RuralBiz's focus on rural and remote areas."
"Online training means that students can study from home, and can arrange their times to fit around their farm schedules.RuralBiz Trainers are usually degree qualified farmers themselves who can offer very practical feedback to their students.It's a great use of technology to improve the lives of people everywhere"
Application forms can be obtained by contacting Toby at Future Farmers Network.
Future Farmers Network aim to empower, support and retain young people in Australian agriculture.
# # #
If you would like more information about this topic, please contact Toby Locke at 0401 165 910 or email at toby.locke@futurefarmers.com.au or download an application form here

---