Work with us! Administration Assistant Required
17-Jan-2020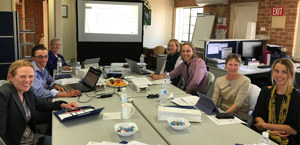 RuralBiz Training is a small RTO servicing rural and remote people with online training in Agriculture and associated industries. We are passionate about Agriculture and rural people and have significant government subsidies in a number of states as well as being a VET Student Loan provider. Enrolments are strong and growing and the future is bright. To assist in our growth strategy for the future, we are seeking to appoint an Administration Assistant.
This is a key role in the team and is responsible for day to day administrative functions with a particular emphasis on maintaining student records.
The successful applicant will be self-motivated and have excellent communication skills and a great phone manner. In addition, you will need:
High attention to detail and ability to manage deadlines
Able to work independently (after training, if required)
Accurately enter and manage information in a student database (VetTrak used)
Strong keyboarding and computer skills
Internet savvy, ability to troubleshoot ( or learn to) and very familiar with Microsoft Office products
Works collaboratively, effectively and efficiently and part of a small team
This is an important position in our company. You will necessarily be a great team player who is willing to learn new skills and help others. The position may suit either a younger person who is very capable and keep to learn, or someone more experienced looking to become part of a hardworking team.
The position is full time, based in the Dubbo CBD. Salary will be commensurate with qualifications and experience.
We are taking applications and interviewing on a continuing basis. Please submit your application promptly as the position will close when we have found the right person.
For more information, please call Melanie Moeller on 02 6884 8812 or email your application to mmoeller@ruralbiztraining.com.au
---